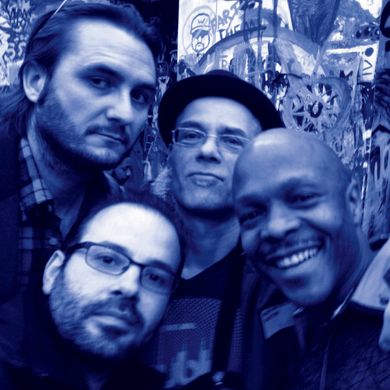 The Welf Dorr Unit combines free jazz spontaneity with the urgency of funk and rock inspired by the the motto "Jazz is the Teacher, Funk is the Preacher".

The current line-up with Welf Dorr on alto sax/bass clarinet, Keisuke Matsuno on guitar, Dmitry Ishenko on bass and Joe Hertenstein on drums recently played at the Nublu Jazz Fest, In Garden Series and other venues.
Originally formed in 2012 (with Dave Ross on guitar) WDU had their debut at the Evolving Music Series run by Arts for Art (presenters of the Vision Festival) and has also performed at Tangle Festival, Quinn's (Beacon) and the Red Hook Jazz Festival.

Welf's other main project is Underground Horns, a 6-piece brass band which special recipe includes some funk, jazz and hip hop spiced up with African and other world rhythms...MUSIC FOR THE PEOPLE!
Their second album BIG BEAT (2010) was reviewed by Ken Waxman in The New York Jazz Record calling them "an unapologetic party band with brains...with tonal inflections from the Big Easy, central Africa, the Maghreb and the Baltic states"
UH performed internationally in Egypt, Germany and at Tudo é Jazz in Brazil, stateside at the Lowdown Hudson Blues Festival, NYC Winter Jazz Festival, Dizzy's (Jazz at Lincoln Center), the Blue Note and various Jam Band Festivals, sharing the bill with Rebirth Brass Band, Big Sam's Funky Nation and B.B. King. (more info http://undergroundhorns.com)

Besides leading his own projects Welf is playing in Karl Berger's Improvisers Orchestra, Kenny Wollesen's Himalayas, On Ka'a Davis and the Famous Original Djuke Players and the Nublu Orchestra formerly conducted by the late Butch Morris ("You guys sound good", David Murray).

Originally from Munich (Germany) he studied at Berklee (cum laude) in Boston before he moved 1995 to New York. Here he played and recorded a.o. with Frank Lacy, Sonny Simmons, Sabir Mateen, Kim Clark, Ronnie Drayton, Graham Haynes, Meshell Ndegeocello, Jeffrey Shurdut, Daniel Carter, Steve Swell, Lukas Ligeti, Vernon Reid, Juini Booth, Jojo Kuo and the Goldsparkle Brass Band.

In 2005 he recorded a concert with a quintet including Kenny Wollesen on drums and Jonathan Finlayson on trumpet released on FLOWERS FOR ALBERT.

1996 he founded Funk Monk with members from the US, Europe and Africa, a band that combined the hypnotic groove of hip hop with the complex harmonies of jazz. 1998 Funk Monk recorded their debut CD "Live at the Knitting Factory".

Welf performed in the US, Europe, Mexico, Brazil and Egypt including festivals such as Willisau (Switzerland), Vision Festival or Celebrate Brooklyn as well as places as City Hall of New York.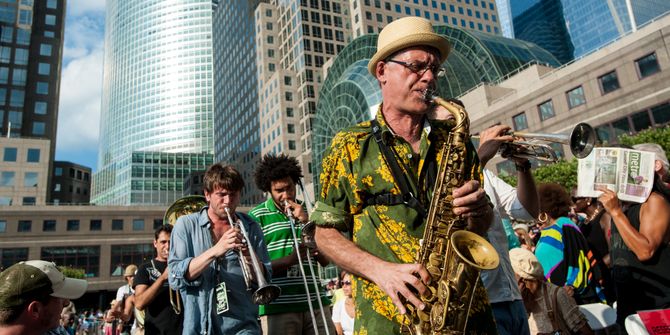 Discography:
Pandemic House Sessions (w' Dmitry Ishenko, Joe Hertenstein) (2021)
Unloading, Klis (2020)
Blood, Welf Dorr Unit (2018)
Aria, William Hooker (2017)
Almost Blue, Underground Horns (2014)
Shotgun Recordings, Kenny Wollesen's Himalayas (2013)
Big Beat, Underground Horns (2010)
Seeds of Djuke, On Ka'a Davis (2009)
Funk Monk, Underground Horns (2008)
Humanity, Jeffrey Hayden Shurdut (2008)
Subway Music, Drumadics (2007)
Inzebulon, Kenny Wollesen's Himalayas (2007)
Upper Planets, Kenny Wollesen's WSU (2007)
East Village Pharmacy, EVP (2007)
People Get Rewarded For What I Am Condemned For, Jeffrey Shurdut (2006)
Zebulon 2, This is the Music of Life (w' Sonny Simmons) (2005)
Flowers for Albert, Welf Dorr (w' Jonathan Finlayson & Kenny Wollesen) (2005)
Persistence of Memory, Jeffrey Hayden Shurdut (w' Sabir Mateen) (2004)
2002, Funk Monk (2002)
Uptime, Marc Constant Quintet (w' Frank Lacy) (2001)
Live at the Knitting Factory, Funk Monk (1999)